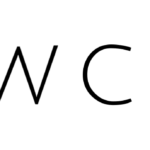 Website Willow Church
Worship Pastor Job Lake Jackson, Texas
Willow Church Worship Pastor Job Lake Jackson, Texas
WORSHIP (MUSIC) AND OUTREACH PASTOR SEARCH

Job Description:
The Worship and Outreach Pastor will report to the Senior Pastor and must have a deep love for Jesus Christ, His people and the Bible; be a prayer warrior, rooted in the Word, enthusiastically support the vision and philosophy of the ministry of the church and regularly attend worship service. This person must have a passion for worship and understand revival culture (creating an atmosphere for God's Glory to prevail), working toward unity in the body, being community minded and demonstrating a lifestyle of worship. This person will lead the music/visual ministry in Spirit and Truth (John 4:24). A secondary role will be to develop, promote and administer outreach ministries of the church.
He/she will lead by right example of life in the Spirit and service of the Lord (Gal. 4:22-26). His/her faith is growing stronger as evidenced in their life fulfilling "the Great Commandment", loving God and loving people. This is a full time position.
QUALIFICATIONS
Spiritual Qualifications:
Daily communion with the Lord; has a active prayer life; consistently studies God's Word; lives a fasted lifestyle
Holds the Bible to be the infallible Word of God
Has a passion for the church, a strong Christian faith and a deep desire to share the Good News of Jesus
In alignment with the Senior Pastor's vision for the church and able to create the same culture within the music ministry
Baptized in and filled with the Holy Spirit listening to and obeying the promptings of the Holy Spirit. Demonstrating both the fruit and the gifts of the Spirit
Pastoral Heart – able to engage the heart of the people through music and words.
Music/Education Qualifications:
Bachelor's degree and/ or equivalent experience (leading a 200-300 member congregation in Holy Spirit- led worship in a Spirit-filled Church)
Strong communication skills with the staff, band and the congregation.
Ability to lead and engage congregation in worship and minister to them to help guide them into the throne room – bring heaven into earth
Lead, develop, and mentor instrumentalists and vocalists, including youth worship leaders
Must be proficient on an instrument(s), have a pleasing and anointed singing voice, read music and
be able to direct instrumentalists. Possess a knowledge of past and present worship music.
Must be teachable, humble, a team player and respectful of authority
Must become a member of Willow Church.
Leadership Qualifications
Operates with wisdom, in truth and love, especially in times of conflict resolution within the team.
Able to capitalize on moments in the service that the Holy Spirit is leading in a spontaneous/unscripted way.
Leads a life of integrity and has a positive rapport with family, coworkers and subordinates.
Timely execution of all responsibilities.
Recognition of team members' strengths/weaknesses and therefore, appropriate placement to maximize his/her gift (s) and development in areas that need strengthening.
High emotional intelligence.
Proactive
RESPONSIBILITIES/EXPECTATIONS
Worship Pastor expectations (80% of job)
Weekly planning and leading of all worship services
Planning and leading worship team rehearsals
Participate in staff meetings, events and training
Responsible for leading the teams that run sound, lighting and streaming software. (YouTube)
Open to lead corporate ministry time, especially when Senior Pastor is gone
Responsible for special events requiring music.
Responsible for own administrative needs
Responsible for the management of the Worship music budget
Serve as needed in other areas of ministry at Willow.
Outreach Pastor Expectations (20% of job)
Have a passion for missions, understanding how to help our missionaries on the field.
Develop and coordinate an effective outreach ministry, workingwith the Mission Liaison and the Mission Committee.
Responsible for the management of Missions budget
Job Type: Full-time
Please send your resume through messenger to this page, or check our indeed post linked to our page.
https://willowchurch.com