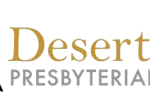 Website Desert Hills Presbyterian Church
Assistant Pastor Job Scottsdale, Arizona
Desert Hills Presbyterian Church Assistant Pastor Job
Scottsdale, Arizona

Desert Hills Presbyterian Church in Scottsdale, Arizona, is seeking an Assistant Pastor.
Job Description
Job Description
Purpose: Create a strong
• Infant through college age ministry.
• Welcoming and membership process.
• Fellowship ministry across generations or centered around interests.
Status: Full Time/Exempt
Major Responsibilities:
• Share the Gospel of Jesus Christ and how it impacts the lives of children, students, and parents
and equip them to personally serve as God's witnesses in the ministry of the church and community.
• Successfully build a DHPC Family and Student ministry that is meaningful to the Church and imparts Biblical values and guidance to all.
• Provide Christian growth opportunities to DHPC children and youth through Bible studies, worship, mission activity and discipleship.
• Supervise the safety and security measures of the ministry program assuring clean and well-lighted facilities, proper screening of volunteer personnel, proper recording of attendance and events and check-in process, and current program materials.
• Develop core leadership teams among the congregation that will help build a robust and Christ-centered Family and Student Ministry, New Member recruitment and Fellowship.
• Develop a calendar, work plan and supporting budget for the Family and Student Ministry to include classes including Confirmation, camps, discipleship, mission trips, off-campus activities and social events.
• Work with the appropriate church committees and staff to contact, cultivate and connect people to faith in Jesus Christ and membership into DHPC.
• Work with Fellowship Committee to provide fellowship events and opportunities.
• Assist Senior Pastor and Associate Pastor with outreach, congregational care, worship leadership
and other duties, as needed. Participate in large-scale DHPC church functions, e.g. VBS, Leupp
weekends, adult/youth events, etc. and EPC denominational youth activities, where appropriate.
• Any other task as required of the position.
Confidential Data: As a staff member, your responsibility is to treat confidential information you read or hear about the personal affairs of the church or its staff or members with the utmost confidence. All
personal information acquired while on the job is not to be used outside of necessary daily activity
requirements.
Skills and Capabilities Required:
• A love for Jesus as Lord and Savior and an active spiritual life.
• Able to subscribe to the "Essentials of our Faith" of the EPC.
• An awareness and appreciation of reformed faith and tradition.
• Good Christian character and conduct.
• Able to share the Gospel and make disciples of Jesus Christ.
• Creative and visionary skills.
• Interface effectively and positively with staff members and public.
• Ability to delegate to others and coordinate their work.
• Effectively work with teams, engendering trust, and constructively resolving conflict.
• Establish basic proficiency with appropriate church audio-visual equipment, database, software, etc.
• Manage time, prioritize activities and develop long-range plans.
Criteria for Performance Evaluation:
Evaluation will be based upon the accomplishment of the above-listed responsibilities and the
demonstration of skills and capabilities required for the position.
Please submit Personal Information Form and/or resume to :
Michelle Balestra
Attn: Assistant Pastor Search Committee
34605 N. Tom Darlington Rd
Scottsdale, AZ 85266
Church: 480-488-3384
Apply online at https://www.redletterjobs.com/job/48364/assistant-pastor/