Thanksgiving Sermon Series
Thanksgiving Sermon Topics
Offer to God a sacrifice of thanksgiving, and perform your vows to the Most High,
Psalm 50:14
Thanksgiving, while not a "Christian" holiday per say, it is a holiday season that embodies the Christian discipline of Giving Thanks, ie Thanksgiving.  Many scriptures come to mind when thinking about Thanksgiving, "oh give thanks unto the Lord for He is good!"  "Give thanks at all times for this is the will of God in Christ Jesus for your life" and dozens of other "give thanks" scriptures.  Below you find sermon notes and transcripts related to giving thanks to the Lord, if you have one to contribute, submit sermons here.
Thanksgiving Sermon Outlines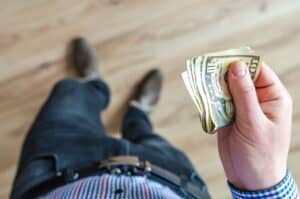 Hebrews 11:1-6 1 Now faith is the assurance of things hoped for, the conviction of things not seen. 2 For by it the people
Read More »
Of course, thanksgiving looks differently throughout the Bible, taking a variety of forms: Shoutout to Ministrypass.com for breaking down some different kinds of Thanksgiving found in the bible:
Giving Thanks 
This is the most obvious and straightforward kind of gratitude. Often God's people directly express their thankfulness to God. This is not merely feeling grateful, but actually expressing it to the Lord in prayer.
I give thanks to you, O Lord my God, with my whole heart, and I will glorify your name forever. (Psalm 86:12, ESV)
And now we thank you, our God, and praise your glorious name. (1 Chronicles 29:13, ESV)
To you, O God of my fathers, I give thanks and praise, for you have given me wisdom and might, and have now made known to me what we asked of you, for you have made known to us the king's matter." (Daniel 2:23, ESV)
At that time Jesus declared, "I thank you, Father, Lord of heaven and earth, that you have hidden these things from the wise and understanding and revealed them to little children…" (Matthew 11:25, ESV)
We always thank God, the Father of our Lord Jesus Christ, when we pray for you… (Colossians 1:3, ESV)
Praising God
Closely related to thanking God is praising God. Though technically thanking the Lord and praising the Lord are different, they share similar qualities. Both are finding joy in God, looking to God to share with Him how we appreciate Him, and acknowledging His goodness.
The role of the Levitical priests was to lead the way in thanking and praising God:
Then he appointed some of the Levites as ministers before the ark of the LORD, to invoke, to thank, and to praise the LORD, the God of Israel. (1 Chronicles 16:4, ESV)
And they were to stand every morning, thanking and praising the LORD, and likewise at evening… (1 Chronicles 23:30, ESV)
The priests stood at their posts; the Levites also, with the instruments for music to the LORD that King David had made for giving thanks to the LORD—for his steadfast love endures forever—whenever David offered praises by their ministry; opposite them the priests sounded trumpets, and all Israel stood. (2 Chronicles 7:6, ESV)
The Psalms — which often use parallelism to link key ideas — frequently indicate that thanksgiving and praise go together. 
Sing praises to the LORD, O you his saints, and give thanks to his holy name. (Psalm 30:4, ESV)
I will thank you in the great congregation; in the mighty throng I will praise you. (Psalm 35:18, ESV)
I will give thanks to you, O Lord, among the peoples; I will sing praises to you among the nations. (Psalm 57:9, ESV)
But we your people, the sheep of your pasture, will give thanks to you forever; from generation to generation we will recount your praise. (Psalm 79:13, ESV)
It is good to give thanks to the LORD, to sing praises to your name, O Most High… (Psalm 92:1, ESV)
Enter his gates with thanksgiving, and his courts with praise! Give thanks to him; bless his name! (Psalm 100:4, ESV)
Praise the LORD! I will give thanks to the LORD with my whole heart, in the company of the upright, in the congregation. (Psalm 111:1, ESV)
Songs of Thanksgiving
We've already seen the link between thanksgiving and praise. Of course, praise can take multiple forms, but a common form in the Bible seems to be music. The example of God's people and the exhortation of the Scriptures is that we would express our gratitude through singing:
Let us come into his presence with thanksgiving; let us make a joyful noise to him with songs of praise! (Psalm 95:2, ESV)
Then on that day David first appointed that thanksgiving be sung to the LORD by Asaph and his brothers. Oh give thanks to the LORD; call upon his name; make known his deeds among the peoples! Sing to him, sing praises to him; tell of all his wondrous works! (1 Chronicles 16:7–9, ESV)
And they sang responsively, praising and giving thanks to the LORD, "For he is good, for his steadfast love endures forever toward Israel." And all the people shouted with a great shout when they praised the LORD, because the foundation of the house of the LORD was laid. (Ezra 3:11, ESV)
And the Levites: Jeshua, Binnui, Kadmiel, Sherebiah, Judah, and Mattaniah, who with his brothers was in charge of the songs of thanksgiving. (Nehemiah 12:8, ESV)
And at the dedication of the wall of Jerusalem they sought the Levites in all their places, to bring them to Jerusalem to celebrate the dedication with gladness, with thanksgivings and with singing, with cymbals, harps, and lyres. (Nehemiah 12:27, ESV)
Sing to the LORD with thanksgiving; make melody to our God on the lyre! (Psalm 147:7, ESV)
For the LORD comforts Zion; he comforts all her waste places and makes her wilderness like Eden, her desert like the garden of the LORD; joy and gladness will be found in her, thanksgiving and the voice of song. (Isaiah 51:3, ESV)
Out of them shall come songs of thanksgiving, and the voices of those who celebrate. I will multiply them, and they shall not be few; I will make them honored, and they shall not be small. (Jeremiah 30:19, ESV)
…addressing one another in psalms and hymns and spiritual songs, singing and making melody to the Lord with your heart, giving thanks always and for everything to God the Father in the name of our Lord Jesus Christ… (Ephesians 5:19–20, ESV)
Sacrifices of Thanksgiving
Leviticus 7 describes a number of kinds of peace offerings that could be made, each according to their associated motivations. The first is "for a thanksgiving": 
And this is the law of the sacrifice of peace offerings that one may offer to the LORD. If he offers it for a thanksgiving, then he shall offer with the thanksgiving sacrifice unleavened loaves mixed with oil, unleavened wafers smeared with oil, and loaves of fine flour well mixed with oil. With the sacrifice of his peace offerings for thanksgiving he shall bring his offering with loaves of leavened bread. And from it he shall offer one loaf from each offering, as a gift to the LORD. It shall belong to the priest who throws the blood of the peace offerings. And the flesh of the sacrifice of his peace offerings for thanksgiving shall be eaten on the day of his offering. He shall not leave any of it until the morning. (Leviticus 7:11–15, ESV)
These "sacrifices of thanksgiving" are discussed elsewhere as well:
And when you sacrifice a sacrifice of thanksgiving to the LORD, you shall sacrifice it so that you may be accepted. (Leviticus 22:29, ESV)
And let them offer sacrifices of thanksgiving, and tell of his deeds in songs of joy! (Psalm 107:22, ESV)
I will offer to you the sacrifice of thanksgiving and call on the name of the LORD. (Psalm 116:17, ESV)
Thanksgiving From Giving
We easily connect the idea of our gratitude flowing out of God's generosity. But the Bible teaches that thanksgiving is the fruit of our generosity as well. Here's how the Apostle Paul puts it:
You will be enriched in every way to be generous in every way, which through us will produce thanksgiving to God. For the ministry of this service is not only supplying the needs of the saints but is also overflowing in many thanksgivings to God. (2 Corinthians 9:11–12, ESV)
Thanksgiving in Conversation
Jesus said that out of the overflow of the heart the mouth speaks (Matthew 12:34). It makes sense, then, that thanksgiving would be part of the conversations of grateful people. This is a contrast to the ugliness that is far too pervasive in our in-person and online conversations. 
Let there be no filthiness nor foolish talk nor crude joking, which are out of place, but instead let there be thanksgiving. (Ephesians 5:4, ESV)