Sermons for Valentine's Day
 We love because he first loved us
John 4:19
Think about the above scripture, the context is mainly about loving God and loving our brothers and sisters in Christ.  However, whether we are talking about love for our friends, our neighbors, our president (gasp), or in this case our spouse on valentines day, we can not do it in it's fullest sense without God.  We can love our husbands, wives, boo, girl friend, boyfriend, main squeeze with God's infinite love because He loved us first.  Look through the valentines day sermons below, hopefully there is one for everyone: singles, teens, youth group, senior adults and married(s).
Valentine's Day in the Bible?
I would say yes…Why, because we are told to honor our spouses, sacrifice for them, be free with our bodies with them.  Heck, have you read Song of Solomon?  How about Proverbs 5:19 a lovely deer, a graceful doe. Let her breasts fill you at all times with delight; be intoxicated always in her love.  Let's redeem what Satan has tainted and love our spouses well every day, not just V day.  Matter of fact, I may preach a valentine's day sermon this year!
The bible talks about the great mystery of marriage being a parallel to Christ and the church.  Whenever I think about about how much Christ loves His church: does exceedingly above what we ask or think, laid down His life for her, while we were still in sin loved us, knew the plans He had for us before being born…The list goes on and on.  Not to mention what Hosea teaches us, that we play the whore with God.  Never the less, He loves us.  He is the best valentine, scratch that, He is too good to be considered that.
With all of that in mind, we as husbands as ourselves, are we loving our wives like Christ love His church.  What a challenge!
What is a good scripture for Valentine's Day story?
1 Corinthians 13:1-13
13 If I speak in the tongues of men and of angels, but have not love, I am a noisy gong or a clanging cymbal. 2 And if I have prophetic powers, and understand all mysteries and all knowledge, and if I have all faith, so as to remove mountains, but have not love, I am nothing. 3 If I give away all I have, and if I deliver up my body to be burned,1 but have not love, I gain nothing. 4 Love is patient and kind; love gdoes not envy or boast; it his not arrogant 5 or rude. It does not insist on its own way; it is not irritable or resentful;2 6 it does not rejoice at wrongdoing, but lrejoices with the truth. 7 Love bears all things, believes all things, hopes all things, endures all things. 8 Love never ends. As for prophecies, they will pass away; as for tongues, they will cease; as for knowledge, it will pass away. 9 For we know in part and we prophesy in part, 10 but when the perfect comes, the partial will pass away. 11 When I was a child, I spoke like a child, I thought like a child, I reasoned like a child. When I became a man, I gave up childish ways. 12 For now we see in a mirror dimly, but then face to face. Now I know in part; then I shall know fully, even as I have been fully known. 13 So now faith, hope, and love abide, these three; but the greatest of these is love.
Proverbs 5:15-21
15 Drink water from your own cistern, flowing water from your own well. 16 Should your springs be scattered abroad, streams of water in the streets? 17 Let them be for yourself alone, and not for strangers with you. 18 Let your fountain be blessed, and rejoice in the wife of your youth, 19 a lovely deer, a graceful doe. Let her breasts fill you at all times with delight; be intoxicated[d] always in her love. 20 Why should you be intoxicated, my son, with a forbidden woman and embrace the bosom of an adulteress?[e] 21 For a man's ways are before the eyes of the Lord, and he ponders[f] all his paths.
Ephesians 5:25-30
25 Husbands, love your wives, as Christ loved the church and gave himself up for her, 26 that he might sanctify her, having cleansed her by the washing of water with the word, 27 so that he might present the church to himself in splendor, without spot or wrinkle or any such thing, that she might be holy and without blemish.[a] 28 In the same way husbands should love their wives as their own bodies. He who loves his wife loves himself. 29 For no one ever hated his own flesh, but nourishes and cherishes it, just as Christ does the church, 30 because we are members of his body.
what if we could love the way jesus did passionately faithfully powerfully what if the way we love could make a difference in the world around us what if that love looked at everyone the way god does a love which doesn't see the past but is consumed by a desire to see people come to know jesus a love which is patient and kind not envious or prideful a love which puts others before ourselves chooses peace over anger love which protects trusts hopes perseveres do we love like this do we love like jesus maybe it's time to ask a simple question [Music] how can we love better [Music] yes venture happy valentine's day i'm so glad that you've chosen to worship with us today some of you are here in the room and i'm so glad that you're with us today let me just say this if you snuck in uh just kind of right at the beginning of the service don't sneak out we've got some fun stuff out here in the lobby there's a photo booth you don't want to miss that like really it's kind of fun to do that together with your loved ones today we've also got a fun treat that we want to send you out of here with today so don't sneak out linger hang out a little bit it's going to be fun those of you who are joining us online today i'm so glad that you're with us i hope that today for you is filled with i don't know chocolate maybe roses all of those little candy hearts that you can handle i hope you eat so many of those it makes you sick in a good way happy valentine's day i'm so glad that you're with us well it is valentine's day the guys in the audience mumble things like it's a made-up hallmark holiday i'm not going that far to say that but um i i do tend to approach valentine's day dawn would tell you i'm not a hopeless romantic and i tend to come at this thing a little bit less flowers and chocolate all the ladies just went oh poor dawn yes she doesn't even like chocolate i tend to go towards valentine's day at least in my mind's eye i think back maybe it's because i'm a daddy of a bunch of kids but i tend to think more kid than adult i go back in my mind to like second grade valentine's day remember when we would share those cheesy valentines in the homeroom class they looked something like this i searched this up on the web the other day they're always cheesy they're always punny if you know what i mean valentine i've been hunting for you your friend never signed love not in second grade that was social death your friend stan i would sign it so in that kind of mindset maybe you could fill in your own here are some valentine's day punny statements maybe you gave some of these when you were a kid here's one what did one watermelon say to the other by the way these are worth the price of admission free well uh you're one in a melon that's what one that's awful what did the ghost say to his valentine if you think about this long enough you'll get this one you look so beautiful it's awful this one kind of made me chuckle actually what do farmers give for valentine's day lots of hogs and kisses what do you call a valentine's day gift that didn't arrive on time chocolate uh ladies this one's for you if he doesn't appreciate your fruit jokes you need to let that mango mango mango that's awful guys this one is for you if you feel free if you're looking for a pickup line later feel free to use this one again it's free it's worth the price you paid for this one's participatory though i need everybody to participate it goes like this knock knock even at home thank you who's there howard how would you like a big kiss i told you it's worth the price you paid all right enough of that the title of today's message is valentine today happens to be my 29th valentine day with my sweetie we've been married to be 26 years in may and we dated for a while before that we got married years ago i've told you this before got married had a whirlwind move to vegas launched our ministry career out there that year we had the opportunity to teach lead instruct whatever you want to call it facilitate a like a class on sunday mornings at the great church we were serving out there and this was a bunch of young adults newly married a couple of engaged couples when i think about the first year that we were married as we're trying to figure all of this out the bible says and the two shall become one there's a whole lot that goes into that short little phrase as two head strong like strong-willed people learned to fight it out and figured out how to two hearts become one so anyway we're teaching this class in that mindset it was a little bit like the blind leading the blind we used this book as kind of a springboard of discussion and we studied it together as a class it's called saving your marriage before it starts and uh i don't know if you can see it from there it's got a cute couple writing without helmets and without masks it looks a little bit weird 25 years later in mid covid and it's written by a husband and wife couple if this isn't so sickeningly cute to make you puke i don't know what his name is dr les parrott her name is dr leslie parrott that's right less married leslie how fun is that so i'm looking through this this last week taking a trip down memory lane it's been 25 years since i'd really looked at this book and the things that i've kind of circled and highlighted here are telling to me of where i was at that first year of marriage including this page right here notice big old highlighter circle around it contrasting men and women men say women are too emotional women say men aren't sensitive enough we might have been wrestling with that our first year of marriage maybe still today men say women talk too much women say men don't listen for me though the really telling thing as i was looking through this was less that page but really it's the whole section i don't know if you can see that there or not but i've got like this whole section of the book that's separated by 25 year old paper clips i think they've been in here for 25 years and the whole section that i've got set apart here is how to fight well first year marriage right and it starts out with why a good fight ain't so bad fighting the good fight and some instructions on this and these are these are actually pretty good tips don't run from strife not sure we did that much that first year married but this is god's little haha funny typically opposites attract and usually one side of the relationship grew up in a house that fought well maybe like cats and dogs and the other a spouse maybe grew up in a family that kind of did an avoidance tactic for fighting and so don't run from strife that's a good strategy choose your battles carefully that's just wisdom right there if you've been married any amount of time you know this is a hill i won't die on but maybe this is one that i choose to die on clearly define the issue and i've got that highlighted in a big way here state your feelings directly i think i've got dawn written all over that rate the intensity of your feelings and i've highlighted a bunch of stuff there give up put downs don't dwell on downers this is just good solid marriage coaching advice we're going to spend some time in a few weeks couple of months actually in a family series talking about healthy marriages don will tell you i i won't ever be accused of being a hopeless romantic and i'll say it this way i was tempted to go micro to focus on romantic love today i mentioned last week we're going to be doing that one day soon instead today we're going to go macro i want to talk about love that impacts every relationship whether it's a marriage relationship or a parenting relationship or a child-to-parent relationship any loving relationship today there's some wisdom to grab because the same author who wrote this book 25 years later just published a book called love like that subtitled five relationship secrets from jesus by the way what we're going to do today this really is the cliffs notes version of this book much of the content i'm going to share with you comes straight from this book because it's so good i actually think give it a couple of weeks or a couple of years by time we need a refresher course on this you'll probably see a whole series come back out of this book might i suggest you this would be a good investment if you're looking to up your auntie in your loving relationships this would be a good investment you could buy this for your significant other this book will long outlast the chocolates by the time they're consumed by the time the flowers have wilted and died the principles from this book could live on love like that five relationships secrets from jesus here's the verse we're going to anchor this in jesus said in mark 15 verse 12 love one another the way i loved you these are your marching orders this is the very best way to love and so we're gonna dive in here's some quotes from the book i love this when we love like jesus we are lifted outside ourselves we shed self-interest we become less judgmental his brand of love sees beyond the normal range of human vision over walls of resentment and barriers of betrayal when we love like jesus we rise above petty standards and snobbish entitlement we loosen our tight-fisted anxiety i love that and relax in a surplus of benevolence what marriage what love relationship wouldn't benefit by that because here is the thing here's another quote jesus is more than a model jesus is a power to embrace that's tweetable jesus is more than a model jesus has a power to embrace when we embrace the love of jesus with our heart when we open ourselves to accept his love again and again we find the secret to loving like jesus and our relationships reap the dividends to love like jesus we need to think and feel we need reason and emotion some of those men women differences there there's a balance we find here we need both our head and our heart working together it's the only way to bring perfect love into our imperfect life when you open your heart love changes your mind until you wrap your life in love the kind jesus modeled you will never be genuinely happy and so we're going to dive in on this i want to share with you today regardless of which relationship you're coming out a spouse relationship a parenting relationship five ways to love like jesus if you're taking notes could i encourage you you're gonna want to write these down five ways to love like jesus the first is this be mindful be mindful like jesus the verse we would grab here is coming from us from matthew chapter 9 verse 37 when he jesus looked out over the crowds his heart broke one other passage talks about this and says it's like he sees the crowds and they're like a sheep without a shepherd he looks out and he sees them and he has compassion on them why because he's mindful one of these times when he looks out into the crowd he sees an individual he sees past the nameless faces they're not nameless to him because he sees one person who desperately needs him in that moment i told you a bit ago that valentine's day i tend to go back to second grade in my mind i tend to do the same thing anytime i'm reading my bible and i see this name this word zacchaeus if you grew up in the church perhaps like me you go back to sunday school or whatever you called that time because you know you know zacchaeus he was a wee little man and a wee little man was he and there's this whole song that goes around that he climbs up into a sycamore tree why because the lord he wanted to see and as the savior passed i'm not going to sing it the crowd didn't see zacchaeus he was a wee little man but jesus did he was mindful of zacchaeus why because jesus sees what the crowd did not see well all who saw it as luke says were repulsed by zacchaeus jesus treats this crooked and broken man with dignity jesus sees that zacchaeus the man who sold his soul for money is empty and alone jesus sees that zacchaeus no longer wants to live a life of dishonesty and greed he's done sinning against god and against his own people zacchaeus wants to come out of hiding he wants to pay back the people that he's cheated he wants to follow jesus and it's one of the most dramatic conversion stories in the bible and it was the result of jesus seeing what others didn't he was mindful what does it mean to be mindful quite simply it means giving others special attention of course right but it's more profound than you might first guess a person who is mindful is not detached or oblivious they see what's not readily perceptible a mindful person is watching they have their eye out for what others are missing mindfulness attends to details maybe little non-verbal behaviors that are often they're going to speak more loudly than words every lady that's hearing this right now just elbowed her husband right so ask the question how mindful are you we're going to do this under each one of these true statements about loving like jesus we're going to do a little self reflection a series of self evaluation quizzes by the way if you're looking to take a deeper dive on that not only by the book love like that but hit the website love like that book dot com and you can do some self reflection some some homework there if you'd like let's look at that right now how mindful are you by the way each time we hit this you're going to answer these questions by in your mind's eye circling never rarely sometimes often or very often and might i suggest to you as you think about these if you circle one of these on this top line here this might be your action step this might be how to up your game in your love life how mindful are you i'll answer this question honestly i ask god for wisdom to recognize needs thoughts and feelings in others honestly answer that for yourself right where you're sitting right now whether it's at home or here in this space how about this question recognizing and acknowledging what others are thinking and feeling well this comes easy for me i'm pretty good at this honestly evaluate yourself how about this question how mindful are you well i listen for and i'm attuned to god's promptings for me in relationship to others again might i suggest if you circle something on this top line this might be an action step for you paul puts it this way in romans chapter 12 readily recognize what he god wants from you and quickly respond to it the ascent of ado meme easy for me to say right we know it is the road to jericho this is the story of the good samaritan if you're familiar with your bibles from the jewish perspective when when jesus told this story it was a bit like like jesus telling a modern day story involving a a good nazi how could he expect to win over his audience but he does a man is going from jerusalem to jericho jesus said and he fell among robbers who stripped him and beat him and departed leaving him half dead everybody who was listening knew about this 17-mile jericho road that led to jerusalem it was lined with caves that made good hideouts for desperate people and then it goes on almost like a bad jewish joke like a bad pun i was trying to share earlier from the valentine's day cards it goes a priest a levite and a good samaritan walk into a bar and that's not how it goes no they're walking down the road right and the first two guys these are religious dudes the priest and the levite they see the man but they stick their nose in the air they keep going they don't even really see him they're not they're not mindful of his needs but the samaritan this outcast who becomes the hero of the story he sees the man the bible says he has compassion on him he's mindful jesus is saying in this story he says open your eyes and see what even the most religious and most about or missing that's right in front of them by the way this is not just a story for them it's a story for today as well i read a story this past week about a seminary it was kind of a sociological experiment the seminary students the pastor types were invited to come and preach on this good samaritan story talk to us about mercy talk to us about compassion and then like the psychology students they ran a little experiment and they put like a modern day you know you have to walk past maybe a homeless person or on your way to teach or preach this message you have to walk past somebody who has a very definite compassion need and oftentimes they were too busy they walked right past that on their way to preach this message on compassion this is not just then we wrestle with this today and i wonder i wonder if some of us wrestle with this even in our marriages even in our dating relationships those who we seek to be closest to are we mindful of their needs jesus is teaching us in the story about being mindful do you really see those people that are right in front of you that god has given you to love well wow how how do you love with mindfulness might i suggest to you number one slow down take some time to smell the roses it is valentine's day after all a recent survey of over 20 000 christians between the ages of 15 and 88 found that busyness is the greatest challenge we face in being mindful sixty percent of christians say that it's often or always true that the quote busyness of life gets in the way of developing my relationship with god and when it's just pastors who are asked the question that number bumps up from 60 to 65 i'll out myself in that i agree with that since it's valentine's day i suspect that that principle holds true in human relationships as well what if you slow down today and you really see your spouse number two be still the bible puts it this way in psalm 46 be still and no be still and know that i am god being still doesn't necessarily mean retreating to a quiet place it means quieting our minds even in the midst of chaos by not striving so hard it means putting our minds at ease and letting god be god it means seeing what others don't see it means being mindful you want to love better do you want to love like jesus can you imagine how much better your relationship with your significant other would be if you really saw them if you're really mindful of their needs when you love like jesus your marriage your dating relationships your parenting relationships every relationship in your life will be better so love like jesus love with mindfulness second be approachable like jesus jesus says it this way by the way these are all straight from the message translation he says walk with me don't you really want that out of anybody that you're in love with walk with me spend time with me be with me the rest of what he said comes out of the message translation matthew chapter 11 verse 29 it says walk with me work with me watch how i do it learn i love this learn the unforced rhythms of grace i won't lay anything heavy or ill-fitting on you i love you it turns out we humans are highly sensitive to feeling ignored we have an innate desire to be welcomed and it stings when we're not included if you don't believe me visit a middle school cafeteria sometime and simply watch the faces of pre-teens as they are either included or excluded in that social setting nothing reaches so deeply into the human personality or tugs so tightly as being included we long to belong jesus understood this deep and powerful need like nobody else it's why he was intentionally and profoundly and even shockingly approachable you could approach jesus in fact jesus was probably the most approachable person who's ever lived from prostitutes like mary magdalene to little children he sought out lowly laborers and fishermen and even disreputable tax collectors like matthew like zacchaeus we talked about a bit ago jesus went out of his way to embrace the unloved and the unworthy he went out of his way to be approachable to everyone the word approachable means accessible easy to understand you want to learn what this means in practical ways well smile at somebody all kinds of studies have been done about smiling studies show that people think they already know someone if that person smiles at them even if it's an absolute stranger even a fleeting smile has the capacity to burrow deep into the subconscious of a person who sees it and it sets off positive changes from within for example a smile of just a mere 4 000 of a second what researchers refer to as subliminal priming is enough to reduce or to produce rather a mini emotional high in others it makes people see things around them in a more positive light let's try that right now if you're with a loved one right now or somebody that you even like simply turn to them and smile you can move the mask down if you want to do that smile at them flash them those pearly whites by the way if you're with somebody and they're not smiling at you right now if they're kind of a grump today feel permission to poke them in the ribs and tickle them go ahead and do that let's make them smile while you're doing that let's do some self-assessment how approachable are you well let's answer these questions give yourself this little quiz again never rarely sometimes often very often how approachable are you i absolutely detest the idea of looking down on others or being snobbish that story about the middle school cafeteria that bothered you profoundly bothered you how about this one often i want to include anyone who looks to be left out or feels rejected again middle school you hear that your heart strings are pulled how about this one i'm the first to make sure someone in a social setting feels accepted and included by the way if you circle rarely or any of these on the top might i suggest this is an action step for you to work on your love life in your life this is something to lean into all right let's talk about how to be more approachable you might want to write this down pride is the poison of love and humility is the anecdote you want to shot against pride when you take a dose of humility because humility shines a light on the dark corners of our hearts exposes self-centered places and it extinguishes impulses of egoism and superiority jesus put it this way about himself matthew 20 he said for even the son of man he's talking about himself came not to be served but to serve others and to give his life as a ransom for many the apostle paul takes that thought and he references it and he applies it to our lives today in philippians chapter 2 he says each of you should be concerned not only with your own interests but also with the interests of others as well so do a relationship audit right now how much humility do you bring to your significant relationships how approachable are you really okay so mindfulness approachability the third be grace giving like jesus you want to love well be grace giving matthew 11 remember says learn the unforced rhythms of grace i love that line if you walk away with one thing today walk away chewing on meditating on that line earl nightingale says it this way when you judge others you do not define them you define yourself grace by definition is unfair it doesn't even make sense and that's the point if you want to love like jesus you can't limit your love just to people who deserve it because jesus was constantly handing out unearned grace marriage relationships this is a pretty important thing why because we're human because to be human is to err we constantly have to dole out grace to one another and it's unearned jesus does this often from the woman caught in the act of adultery like caught in the act perhaps you remember this story all the way to the thief on the cross he turns and looks at the man and says today you'll be with me in paradise jesus is constantly handing out unearned grace how much time do you spend silently judging in your loving relationships herbert or edward herbert put it this way he that cannot forgive others breaks the bridge over which he must pass himself we do this all the time like in the grocery store you think to yourself you judge you look sideways and you think yourself why can't that mother control her unruly kids unconsciously what we're really saying is i wish i was a better mom and when i judge this woman who appears to be struggling well that makes me feel better about myself or maybe we're in a business meeting and we think to ourselves well that guy's constantly smiling it's so obnoxious and it's phony unconsciously what's really going on there is we're thinking i wish i was a happier person but since i'm not i might feel better by judging him to be a fraud or we even do it at our homes watching the news we think what a bunch of angry losers out there protesting in the streets they need to get a job but unconsciously what's going on way back here we're thinking their conviction and activism it scares me but by calling them lazy i feel morally superior social scientists call this negativity bias the rest of us well we call it good old-fashioned judgmentalism here's a question how often does this sneak into your marriage into your dating relationship into your parenting in other loving relationships we're asking the question how graceful are you well let's go ahead and do a self-audit honestly ask yourself these questions never rarely sometimes often very often i give love respect and appreciation freely to people who don't deserve it where are you on that continuum honestly how about this one when i see someone acting in a way i don't like i'm inclined to give them the benefit of the doubt until i better understand the situation again answer it honestly how about this one i feel god's love in my life and i know i receive it even when i don't deserve it again if most of your answers are often and very often you're well on your way to having an open heart full of grace your disposition to willingly set aside judgmentalism and give people the benefit of the doubt is strong and it's going to serve you well in life if on the other hand most of your answers are never and rarely you will benefit significantly from jesus teaching on being more accepting and graceful so how how do you be a better grace giver well you recognize the value of grace you recognize its value i've got here in my wallet a hundred dollar bill crisp hundred dollar bill i started carrying this early in the pandemic i don't know like trying to be a boy scout being prepared i turns out i've not needed it so it's been in my wallet all of this time and it's a hundred bucks right it's a benjamin and you're looking at this right now and you're thinking oh i recognize the value of that i know what i could buy with that and i'm not offering but if i was how many of you would say well i want that i'll take it a few of you probably would well how about now do you still want it what if i do one of these you you still want it well of course you do of course you do because it's 100 bucks i mean i could pick that thing up and i could tear up a bunch of little tiny pieces if i taped it back together and i walked into a bank with it they'd probably exchange it for another one it's still legal tender it's still worth a hundred bucks why because it has value you never lose your value hear me you never lose your value if we choose to receive god's grace i'm leaving that sitting there thinking somebody's going to run up and grab it i'm going to pick it up before you do if you want to be a better grace giver you've got to continually and consciously receive the grace that god gives you whoever has been forgiven only a little jesus says loves only a little the more grace we receive the more love we give when we're not cognizant of god's unconditional acceptance in our own lives we can't give it to others judgmentalism sees to that here's the truth god's grace is received not achieved you can't earn it flannery o'connor put it this way all human nature vigorously resists grace because grace changes us and the change is painful okay so mindfulness be approachable grace giving fourth be a bold truth teller like jesus loving relationships will benefit by this principle jesus said in luke chapter 6 he said your task is to be true not popular he's calling you to truth not popularity martin luther king jr put it this way to ignore evil is to become an accomplice to it so don't ignore be a truth teller this is the loving thing to do jesus did this the teachers of the law he was boldly truthful to them not only did he correct false teachings on numerous occasions but he boldly silenced the chief priests the scribes the pharisees the sadducees he put them in their place with scripture he also exposed their true motives and while he had more tenderness and patience with his own disciples he sometimes rebuked and he confronted their actions as well and he loved them in short jesus was the ultimate truth teller courageous confident bold he is a model for living authentically and living honestly in the pilot episode of the colbert report anybody remember this funny show silly show comedian stephen colbert coined a playful word that stuck the word was truthiness in fact that term became the word of the year for 2006 by miriam webster it has to do with a truth that a person claims to know intuitively because it just feels right this was colbert's jab at those who make impassioned arguments based on facts that don't exist it's the exact opposite of trustworthy but if you look up the term truthful on the other hand you're going to find a variety of synonyms bona fide genuine real sincere true unquestionable you're going to find a phrase that appears almost in every dictionary it says this worthy of trust in your loving relationships are you worthy of trust are you like jesus a bold truth teller well what keeps us from being truth tellers probably in a word fear in another word fear of rejection we're afraid of being seen as too emotional or maybe not emotional enough maybe we are afraid of being seen of too assertive or not assertive and uh for two whatever or not whatever enough we're afraid of being alienated losing approval and acceptance and what's the result of this will we wear masks i'm not talking about covered masks i'm talking about hypocrisy masks if we wear our masks long enough we might guard against rejection but we will never be true we'll never be honest we won't be bold and this means we'll never love like jesus in fact jesus puts he puts his fingers squarely on the reason that we shy away from being truthful he says there's trouble ahead when you live only for the approval of others saying what flatters them doing what indulges them popularity contests are not truth contests look how many scoundrel preachers were approved by your ancestors your task is to be true not popular that's a good word so how bold of a truth teller are you we'll answer these questions honestly right where you're at do a little self audit my friends would say i'm transparent straightforward and direct where are you on that continuum how about this question i feel congruent between my real self and the self i present to others fake hypocrisy a mask right how about this one if i have a problem with someone i meet them as soon as i can to get it ironed out rather than skulking or whining about it where do you fit on that continuum truth of that love is ugly and love without truth is spineless an ancient proverb puts it this way proverbs 27 verse 6 says faithful are the wounds of a friend who corrects out of love and concern but the kisses of an enemy are deceitful because they serve his hidden agenda jesus is all about authenticity he wants us to take off our masks and live congruent lives without hidden agendas or empty promises he says in the sermon on the mount matthew 5 don't say anything you don't mean this council is embedded deep in our traditions you only make things worse when you lay down a smoke screen of pious talk saying i'll pray for you and never doing it or saying god be with you and not meaning it you don't make your words true by embellishing them with religious lace in making your speech sound more religious it becomes less true just say yes and no when you manipulate words to get your own way you go wrong there are some marriages they need to apply that as truth okay mindfulness be approachable grace giving bold truth-telling fifth finally last be self-giving like jesus self-giving is selfishness in reverse it's not concerned with benefits and it expects nothing in return jesus said it this way whoever finds their life will lose it and whoever loses their life for my sake well they're going to find it andre now and said it this way our greatest fulfillment lies in giving ourselves to others can you imagine how much better your marriage would be if you put that advice into practice how self-giving are you go ahead and take the quiz i'm intentional about putting myself in other people's shoes to imagine how they think and feel where are you on that continuum how about this question i work hard to treat other people the way i want to be treated the golden rule how about this question i'm known by my friends as someone who puts others needs ahead of my own and then this question i listen intently to others and intentionally put away my phone or other distractions to give them full focus i violated that one last night might i suggest let's go back one slide if you were to circle any of these on the top line this is an action step for you in your loving relationships luke 11 jesus says this if you walk around with your nose in the air you're going to end up flat on your face i love the word picture but if you're content to be simply yourself you will become more than yourself how do you be more self-giving well put yourself in somebody else's shoes it's called empathy you know the difference between sympathy and empathy sympathy is seeing somebody drowning and throwing them a line empathy is diving in with them if you've ever been to lifeguard school you know that's not even a wise idea but this is exactly what jesus did the cross of christ is the greatest act of love ever recorded in human history we're going to end this message on love today by taking a moment to soak in the greatest love ever given as the worship team comes out to lead us go ahead and gather up your communion supplies they were on your seat as you walked in here today at home i'd encourage you to get some bread get some juice take this moment experience the greatest act of love again let's talk about motives while you're gathering those up you could be a giver and still expect something in return we call it giving with strings attached in other words there's an expectation connected to the giving this is not good for marriage it's not good in any relationship this phrase no strings attached it's directly a tide it's tied to an 18th century fabric merchant story these are real people in that era who would mark flaws in woven cloth by tying small strings to the bottom of a bolt of fabric where the flaws were present and then when a tailor or a dress maker when they needed flawless cloth they would ask the merchant to provide fabric with no strings attached this custom persists today so what is the practice of giving with an expectation we'll be getting something in return this still exists today true self-giving involves know this for that no quid pro quo true self-giving is offering the best of who you are to others and it comes with no strings attached neither does this moment we step into right now the greatest act of love in human history and it would be wise for us just to take a moment and reflect no strings attached he says here's my grace i freely give it here's my forgiveness it's yours for the taking so maybe this is a moment of honest relationship right now as you confess your sins to your savior he's faithful and just to forgive you your sins so tell him confess spend some time with him right now when you're ready go ahead and take the bread take the juice as a physical visual reminder that he broke his body for you he shed his blood for you soak right now in his love i'll get us started god i pray i pray for this moment we invite you to nudge us we invite you to speak to our souls god we share with you our love and our gratefulness for who you are and what you're doing we bow before you our god and it's in your name we pray amen
Spiritual Valentines Sermons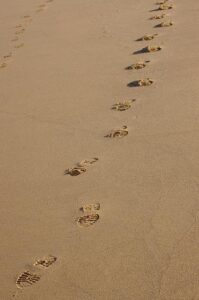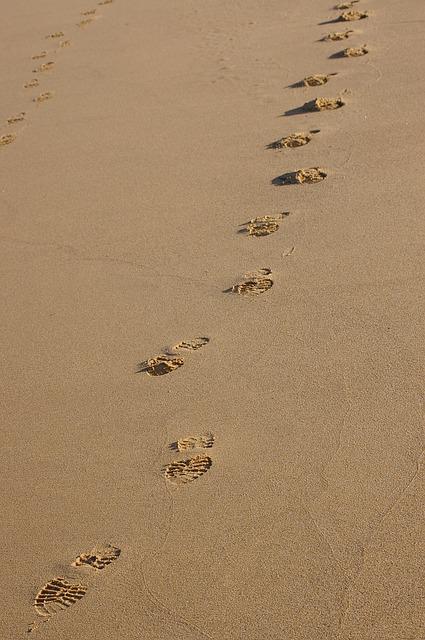 1 Corinthians 8:13 Food Offered to Idols 8 Now concerning[a] food offered to idols: we know that "all of us possess knowledge." This "knowledge" puffs
Read More »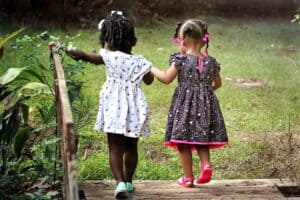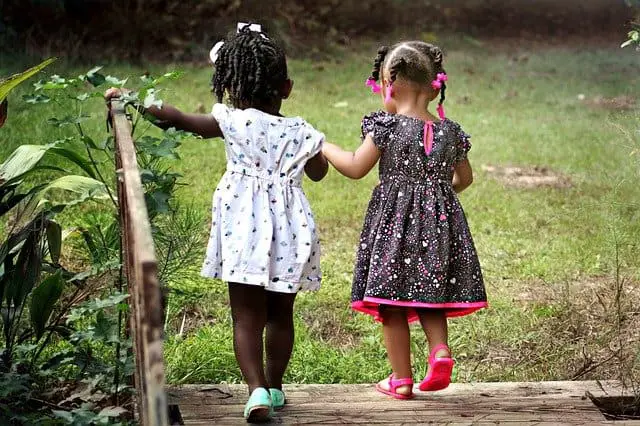 Sermon on Being a Child of God Today our text will make clear to us that we are no longer just members of the "Jones
Read More »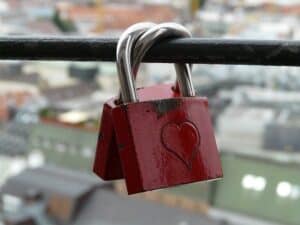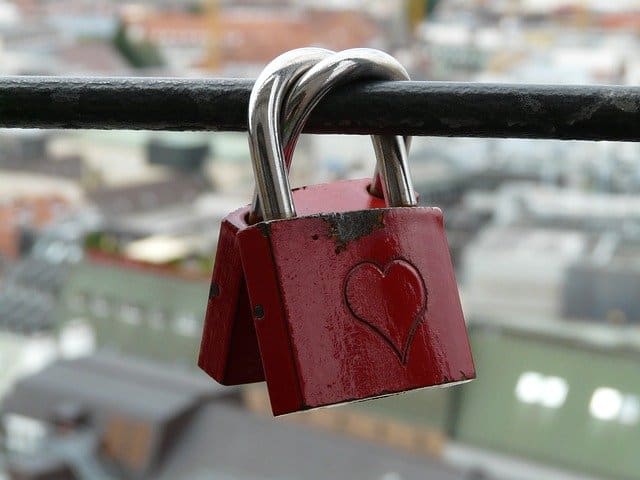 God is love sermon 1 John 4 Sermon Outline previous weeks in 1 John: Loving one another Loving God and keeping His commandments Abiding in
Read More »