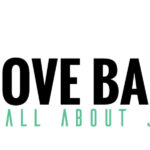 Website Oak Grove Baptist Church
Bi-Vocational Pastor Adairsville, GA
Oak Grove Baptist Church Bi-Vocational Pastor Job Adairsville, GA

Oak Grove Baptist Church in Adairsville, GA (NW Georgia) is looking for a bi-vocational pastor. Oak Grove is a Southern Baptist-affiliated church in a rapidly growing area.
The congregation is currently small, but the potential for growth is most definitely there. We are located directly between Chattanooga, TN and Atlanta, GA.
If you could please email any questions or resumes to my email address at
jsnbrown1989@gmail.com
, I will be passing them along to the Pastor Search Committee.