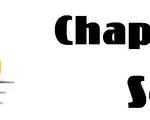 Website The Chapel on the Sound
Bi-Vocational Pastor Job Hertford, NC
The Chapel On The Sound Bi-Vocational Pastor Job Hertford, NC

"The Chapel on the Sound, a small community church on the Albemarle Sound in Hertford, NC, is seeking a part-time, bi-vocational pastor to grow with the church in reaching our goal of the position becoming full-time.
The Chapel is a non-denominational church with a Baptist influence. The preferred candidate would have pastoral experience in a church of at least similar size (attendance 30-50 over the past year) and possess strong expository preaching and pastoral ministry skills. In a community of 500 homes, a heart for youth outreach, a love for people inside as well as outside of the church and visitation is essential.
A servant's heart and experience in congregational ministry, including teaching and modelling discipleship, is desired. An accredited seminary or divinity school degree is preferred; for more information about the church, visit www.chapelonthesound.com.
Resumes can be emailed to – cotspastorsearch@gmail.com or by USPS – Pastor Search Committee, COTS 106 Soundview Road, Hertford, NC. 27944. Resumes will be considered until November 15, 2023." Check out our FB page: Chapel on the sound.