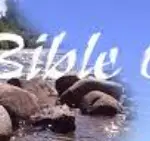 Website Kelsey Bible Church
Bi-Vocational Pastor Job Kelsey, CA
Kelsey Bible Church Bi-Vocational Pastor Job Kelsey, CA

Kelsey Bible Church in Kelsey, CA is looking for a bi-vocational pastor. Around 20-25 people attend. Building paid for, but no parsonage. There would be a small salary but not enough to live on. The pastor of about 16 years resigned to help elderly family members and is leaving the area soon.
They are most aligned as an Independent Baptist church but would consider other doctrinally conservative Christian backgrounds.
Please email spiritual resumes to real1611@hotmail.com with a brief doctrinal statement. Prayers much appreciated!