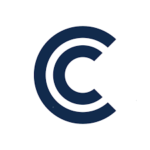 Website Christ Chapel Church
Christ Chapel Church Children Pastor Job Woodbridge, Virginia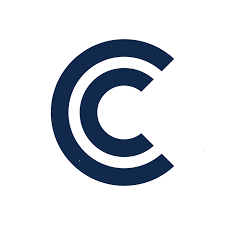 Looking to hire a children's pastor at our church. We are a part of the Assemblies of God and are excited about the growth and work God is doing in our community! Below you will find some information about our church. I have also attached a job description. If you are interested or know of anyone who might be a fit for us, you can send them our way with a resume to ecaraballo@christchapel.org
Missional Target for the next 3-5 years:
Adding More Young Families
Mission: Acts 1:8
Sharing the Hope of Christ with the World
Purposes:
Living Hope –(Discipleship)

Sharing Hope –(Evangelism)

Declaring Hope –(Worship)

NextGen Focused
Value Statement:
Christ Chapel is a DIVERSE body of believers who value time in PRAYER that allows us to receive guidance from the HOLY SPIRIT. Through His guidance, we LOVE our COMMUNITY and show it through our GENEROSITY.
Core Values (Our Culture):
Spirit Empowered……It's about the presence

Hope Filled…..……….… It's about promises

Biblically Grounded….It's about the priority

Living Generously…….It's about purpose

United in Diversity…..It's about people
The Context:
Christ Chapel is a Multigenerational and Multicultural church of 1,200 people in Woodbridge, Virginia. Located just 21 minutes south of the White House, Christ Chapel has a long 50-year history of ministry impact and community influence and is currently led by Dr Bob Griffith. The church has a diverse congregation of people from many cultures and backgrounds who use their talents to advance the
Kingdom of God and impact their community for Christ! The church also operates an award-winning Christian school of 500 students, from preschool – 12th grade, called Christ Chapel Academy. There is a great opportunity to connect with the children and the families of the school as well.
There are currently 62 elementary schools in the Prince William County school district, with another great opportunity for reaching the next generation. The current Early Childhood Coordinator is making a lateral move into another department of our church, which has opened up the opportunity to realign some positions in our Children's Ministry team. The new Elementary Pastor will be full-time and will be re-building the elementary ministry after seeing the church reopen and relaunching most of its ministries one year ago.
Pre-Covid, Christ Chapel saw elementary ministry with 150-200 children actively engaged in the church. There is a great foundation to build on from the past, but the church also believes great days are ahead because HOPE IS HERE!
Christ Chapel has a newly remodelled youth facility and will be remodelling the elementary gymnasium space that is currently shared with Christ Chapel Academy. We have an amazing and dedicated core group of volunteers that help lead kids ministry both on Wednesdays and Sundays as well as through our Kids Clubs (Royal Rangers and Girls Ministries).
Please feel free to look through our webpage and YouTube for services and reach out with any questions you may have. If you are interested in pursuing this position, I would love to schedule a formal interview to discuss this further!