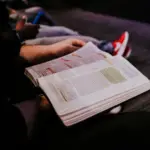 Website Cross Point Bible Church
Full-time Assistant Pastor Berwick, PA
Cross Point Bible PA Full-time Assistant Pastor Berwick, PA
Cross Point Bible Church
, Berwick, PA is looking for a full-time Assistant Pastor. The church is an independent, non-denominational church. Our theology is dispensational, conservative, pre-trib, pre-mill. We believe the sign gifts have ceased.
The church is growing under the current Pastor who has led the church for the past 6 years.
Financially stable, no debt, a church building that includes a sanctuary with seating for 350, a gymnasium/activity center, and many classrooms etc. The church just this year started a Preschool and will expand in January adding a Day Care.
Please send resume with doctrinal statement to Elder Board, 1426 Spring Garden Ave., Berwick, PA 18603. Our website is
CrosspointBibleBerwick.org