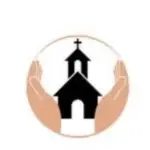 Website Tilton Church
Full-Time Pastor Job Wesleyan
Tilton Church Full-Time Pastor Job Wesleyan
 We're looking for a pastor for our church. This is the official write-up with where to send info.
Tilton Church, a church in the Wesleyan tradition located in Jayess, is seeking a full-time pastor.
Housing provided. Salary negotiable. Minimum requirements: Bachelor's degree, ordained minister, 1-5 years of experience in ministry, Wesleyan philosophy.
Preferred requirements: Master's degree and/or seminary theological training or degree, 6-10 years of experience as a minister in churches of Wesleyan tradition.
Contact us using the email below if interested. Thank you! Send resume to: