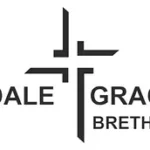 Website Meyersdale Grace Brethren Church
Lead Pastor Meyersdale, Pennsylvania
Meyersdale Grace Brethren Church Lead Pastor Meyersdale, Pennsylvania

Meyersdale Grace Brethren Church in Meyersdale, Pennsylvania, is looking for its next Senior Pastor who will lead their congregation by growing Christ-followers and reaching the unchurched, especially young families. As Christ-followers at Meyersdale, they see the importance of reaching future generations and have been connecting people to the heart of God since 1950. Their vision is to make committed followers of Jesus who intentionally seek Him, serve Him, and share Him with others. They are a member of the Charis Fellowship, which is a network of locally-governed churches and ministries that are passionate about Jesus in Truth, Relationship, and Mission
What you'll be doing:
– Development of ministry leaders
– Oversight of the Sunday Worship Service, including preaching regularly
– Discipline
– Oversee pastoral and clerical staff
– Shepherd the congregation
Skills you need to have:
– Be a growing, mature Christ-follower
– Have a strong desire to lead and develop the church
– Have good communication skills
– Think strategically
– Develop leaders
– Willingness to work hard
The community of Meyersdale is nestled in the Laurel Highlands of southwestern Pennsylvania and offers numerous outdoor recreation opportunities for families such as the Great Allegany Passage bicycle trail, numerous hiking trails, skiing and boating, along with hunting and fishing opportunities. We are located in the tri-state area of PA, WV, and MD. The town of Meyersdale is located in beautiful Somerset County, PA and is within easy driving distance of multiple scenic state parks, ski resorts, colleges and universities.