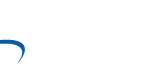 Website Remer Congregational Church
Part-Time Pastor Job Chippewa National Forest
Remer Congregational Church Part Time Pastor Job Chippewa National Forest

Remer Congregational Church
is seeking a part-time pastor to lead our small, faithful congregation when our current pastor retires at the end of 2023.
We are located in the middle of Minnesota, in the Chippewa National Forest, amongst the 10,000 lakes and trees. You are always within a mile of a lake, and a recreation trail runs through the middle of town, providing hiking, RVing and snowmobiling.
While our financial situation and membership size dictate that this must be a part-time position, we are presently served by a licensed lay minister who has been with us since 2011. We are willing to be flexible with the right applicant.
We have been providing traditional worship in north central Minnesota for over a century. We may not be as big as we once were, but we are as faithful as we ever were.