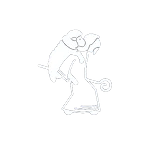 Website Good Shepherd Baptist Church
Pastor Job Amherst, Ohio
Good Shepherd Baptist Church Pastor Job Amherst, Ohio
Good Shepherd Baptist Church in Amherst, Ohio, is seeking a Pastor.
Job Description
General Description of Responsibilities:
After serving faithfully for 20 years, our pastor recently retired. Good Shepherd Baptist Church is prayerfully seeking a Pastor to help lead our church into its future. The pastor will play a key role in teaching and expository preaching the whole counsel of God's Word and shepherding the church family at GSBC. He will lead the development and implementation of a strategic vision, along with the congregation, for the future of the church. The Pastor is the spiritual leader of the church. He is responsible to the Lord and the church to primarily proclaim the gospel and teach the bible. He is to be engaged in pastoral care, providing supervisory and administrative leadership in all areas of congregational care including paid and volunteer staff.
Duties and Responsibilities:
• Prepare Weekly Sermons focused on sound biblical teaching that aligns with the theology of the SBC.
• Lead the congregation in prayer and oversee the bible study efforts of the congregation.
• Enthusiastically work to reach the lost locally and worldwide, and disciple the found.
• Attend church Deacon's meeting, business meetings, church council meetings, and other church program meetings as scheduled.
• Collaborate with ministry leaders within the congregation to create, implement, and manage church programs. • Personally visit members of the congregation facing illness or other trials.
• Represent GSBC at community events and ministerial organizations as needed.
• Oversee the administration of the church within its regular office hours.
• Be active in the Ohio Convention of Southern Baptist and the SBC.
• Follow up with church visitors.
• Other duties may include counseling, teaching, and continuing education.
Requirements:
• Be a baptized, born-again disciple of Jesus Christ with a clear call and dedication to pastoral ministry and have the heart of a Shepherd.
• Meet the spiritual, personal, and character qualifications found in 1 Timothy 3:1–7 and Titus 1:6–9 and exhibit the fruit of the Spirit as found in Galatians 5:22. • Be a man who believes in the power of prayer, has a strong personal prayer and devotional life, and who is pursuing righteousness and a godly life.
• Must ascribe to the Baptist Faith and Message Statement of 2000 as our church's official statement of faith.
• Seminary Training preferred.
• A minimum of 5 years vocational ministry experience preferred.
• If married, have a strong marriage with a spouse who shares God's call to the church ministry and who wholeheartedly supports her husband in this undertaking.
• Positive leadership skills.
Apply online at: https://www.redletterjobs.com/job/48398/pastor/