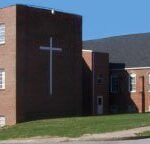 Website Beacon Baptist Church Deaf Ministry
Pastor Job Salem, Virginia
Beacon Baptist Church Pastor Job Salem, Virginia

Beacon Baptist Church in Salem, Virginia is seeking a pastor. The church is Independent Baptist, only uses the KJV, and averages 50 in attendance (good age range). Traditional music is used during worship and they also enjoy Bluegrass and Southern Gospel. They hold a strong belief in the importance of the New Testament Church.
Their new Thursday night Kings Kids Club is growing and is also reaching adults. The church building is nice and has plenty of room for ministry expansion such as an after school program or daycare.
The current pastor will be retiring soon and will be traveling more for his mission ministry, which he would like to keep, as well as his membership, under the authority of the church. He understands the importance of pastoral leadership and will support the new pastor's vision for the church. Candidates should be solid on the Bible, love the LORD and people, and have a desire to reach lost souls for Christ.
Compensation includes a full-time salary and a 3-bedroom parsonage. Interested candidates should send a resume (including testimony, family information, doctrinal statement, and references) to csm2va@netzero.net.