 Website Second Huntsville
Second Huntsville Student Pastor Job Huntsville, TX
Second Huntsville in Huntsville, TX is looking for a Student Pastor
Meet Second Huntsville Church. 

Second Huntsville
is a thriving and growing church of about 500 people situated in Huntsville, Texas. We are passionate about creating a culture of discipleship where all people of different ages and ethnicities come to faith in Christ, get connected, grow in their faith, and then lead the charge to reach the next generation for Jesus.
We want this vision to permeate every facet of our ministry. Our primary means of achieving this is through a 4-step discipleship process of Explore, Connect, Grow and Multiply. We dream of our entire church exploring the Gospel with others as they share their own stories of faith. We dream of our entire church connecting with Christ, the church, a community (LifeGroups), and a cause. We dream of our entire church growing spiritually by learning to feed their own faith. And, finally, we dream of our church multiplying their faith as they invest in the lives of others.
We are earnestly praying and seeking a Student Pastor who shares our vision and our passion for students.
About the Student Pastor
What's Expected.
-Lead a multiethnic student ministry (Jr. High/High School) of 70 plus.
-Driven to pursue, train, develop and lead a student ministry team.
-Have a strong passion for developing a leadership culture for reaching the next generation.
-Work with the student ministry team to create a fun environment/culture full of life where students want to belong.
-Excited about sharing your own story with students so they might know Christ.
-Celebrate your students sharing their stories and investing in others.
-Passionate for teaching students the Word of God in a relevant way.
-Lead parents and volunteers to disciple students to grow deeper in their walk with Jesus.
-Engage outside the church in our community.
What You've Done.
Education and Experience
  -A bachelor's degree is required.
-Preference will be given to those with at least three (3) years of experience.
-Provide your results of the Enneagram and Myers Briggs Personality Tests
Who You Are.
-Displays a love for God and a passion for discipling students.
-Positive, energetic, and fun.
-Team player who works well with others.
-Innovative, self-starter, able to come up with new ideas to reach students and families.
-Seeks to build relationships with students and their families.
-Ability to coordinate and lead a large group of volunteers.
-Good communicator (written and public speaking skills).
-Good organizational skills and manages time wisely.
-Able to manage and develop teams.
-Your resume
-Your Enneagram and Myer's Briggs Personality Profiles
Thanks so much and God bless!
For more information: https://ministryjobs.com/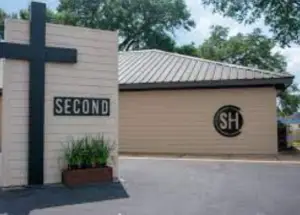 To apply for this job please visit Gmail.com .