Worship Pastor
$45000 USD / Year

Website Solid Rock Community Church
Worship and Creative Pastor West Unity, Ohio
Solid Rock Community Church Worship and Creative Pastor West Unity, Ohio
NEW: Solid Rock Community Church is hiring a Worship and Creative Pastor.
Worship and Creative Pastor (or "Lead" based on experience)
$45,000 (-2.5% with less ed. / exp.) with ICHRA benefits available and retirement possibilities.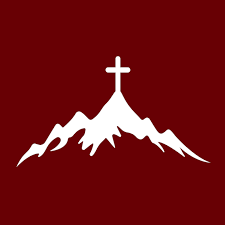 Solid Rock Community Church in West Unity, Ohio, is in search of their next
Worship and Creative Lead. This person will serve as part of the office staff, providing leadership for people involved in worship arts and other related ministries. This includes leading worship and investing in the worship team in a way that develops the heart and skills of the team – empowering them to call the church to rich, spiritual worship.
What you'll be doing:
* Leadership – working with the other pastors to preserve sound doctrine, protect the church, and proactively lead the church to experience and share the hope of Jesus.
* Vision – setting vision for the worship and tech team that directly supports the vision and values set by the Lead Pastor and leadership of "the Rock."
* Team Building – recruiting, discipling, and equipping people to serve in the worship ministries of the church.
* Worship Leading – planning and leading weekly worship that reflects true worship of God through music, scripture, and other creative mediums. (The Worship and Creative Lead will normally be on stage about 3 out of 4 weeks.)
What skills you need to have:
* Ability to teach and read music
* Proficiency on a primary instrument
* A lifestyle of relational evangelism
* Ability to plan ahead
* Ability to disagree agreeably
* Knowledge of and trust in God's Word
Solid Rock Community Church is located in the northwest corner of Ohio. Our local community provides an incredible opportunity to put the gospel on display in visible and tangible ways as we seek to reach everyone in every situation with the life-changing hope of Jesus. The Williams County area has great small towns to live in with shopping and entertainment less than an hour away. The communities are situated close to many family farms, employment opportunities trails, bike paths, and outdoor experiences. The area is a short drive from a downtown culture in Toledo, Ohio and Fort Wayne, Indiana. Small, but great school districts are also nearby making the area a great place for families.
Solid Rock Community Church is in fellowship with the Fellowship of Evangelical Churches. All applicants will need to be already credentialed by the FEC, or willing and able to go through the credentialing process very soon after being hired.
*Please submit cover letter, résumé/CV, personal salvation testimony (and spouse if applicable), picture you/family, 3 – 5 references, and video links of you leading worship.
Email us your complete packet (see above) to: rob@solidrockcc.com
West Unity, OH | $45,000 | To find out more, share with others, or to apply, head to:
https://staffing.formy.church/job/solid-rock-community-church-usa-full-time-worship-and-creative-pastor/?fbclid=IwAR1QOfsd0Z2JIBESQeBADqGvZyIjI9-UIouSxelGQxGElSyGPQ8Ahy-GNJ8