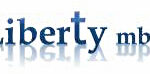 Website Liberty Missionary Baptist
Worship Leader Position Cincinnati, OH
Liberty Missionary Baptist Church Worship Leader Position Cincinnati, OH

Liberty Missionary Baptist Church in Cincinnati, OH is a Southern Baptist church seeking to bring in a new worship leader and children's pastor.
Our church is more traditional in its music, in that we use hymnals and ensure a balance of hymns with any modern worship.
Feel free to comment if interested and check out www.lmbccincy.org to check out more on our church!
The Liberty Missionary Baptist Church is located on the west side of Cincinnati in Price Hill.
Our building was originally part of the Elberon Country Club, and became the home to our congregation in 1966. The motto here has been for some time, "Where Everybody is Somebody", which speaks to the welcoming attitude of our people. If you are looking for a church home, we would love to meet you.
Thank you for checking us out, and hopefully you will visit soon!
Keep up with us on our Facebook page!
Service Times 
Sunday: Sunday School – 10 am 
Worship Service – 11 am
Wednesday: Evening Bible Fellowship – 7 pm 
Contact Us
(513) 262-7997
Liberty Missionary Baptist Church
1009 Overlook Av.
Cincinnati, Ohio 45238