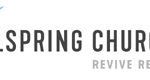 Website Wellspring Church NYC
Youth Pastor Job Description NYC
Wellspring Church Youth Pastor Job Description NYC

Youth Pastor: Lead the church's efforts to minister to middle and high school youth. Equip and empower youth in worship, prayer, and living out the way of Jesus.

Program Director for Renew Queens (Community Center): oversees local partnerships and contracts related to the community centre. Support fundraising, run seasonal festivals, and be a support to local families and orgs.
Whether you're drawn to one role or excited by the possibility of combining the roles, there's room for a conversation. Learn more at https://faithly.co!