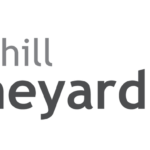 Website Foothill Vineyard Church
Youth Pastor Job San Dima, California
Foothill Vineyard Church Youth Pastor Job San Dima, California

Foothill Vineyard Church in San Dima, California, is seeking a Youth Pastor.
Job Description
Overview of the Youth Pastor
Foothill Vineyard Church is a healthy, growing church community of over 350, with 20-25 youth in attendance each Sunday.  We are seeking a new Youth Pastor who has a heart for the family as a unit and a desire to see our youth find true relationship with Jesus.
We are really passionate about what God wants to do through and in our youth. We value the lives of those placed in our care and cannot wait to see a new dynamic ministry unfold for them!  We have implemented a new vision and are on the hunt for the key person to carry it out!
This paid position (part-time to full-time) oversees all youth from 6th to 12th grade. The position requires being able to direct all volunteers and equip them.  Other expectations include having youth leader trainings, seeking out new volunteers and staying within the greater vision of our church.
We are a team-minded staff and are so excited to add a new staff member to see our youth ministry forge to the next level.
I.  Application Questions & Process
1.  Please submit your resume.
2.  Please write an essay answering these questions:
A.  In what ways do you feel you are qualified to fill this position?
B.  In what ways would you work to make our children's ministry flourish?
3.  Jon Maurer (Lead Pastor), with affirmation of our governing board, will make the final decision on who to invite to join our team.
II.  Youth Pastor Requirements
We are looking for someone who can move an adequate youth ministry to a dynamic and flourishing youth ministry.  The job involves the handling of many details, non-stop volunteer recruiting, and much interaction with volunteers, teachers, and parents.  Accordingly, we are looking for the following characteristics in our youth pastor:
1.  Ability to manage multiple concerns, details, projects and planning.
2.  Ability to communicate effectively in person, in print and electronically.  Must be comfortable with all forms of communication.
3.  Ability to continue our vision with motivation and communicate it to parents, teachers, workers and the church at large.
4.  Ability to recruit, motivate and train those who work with our youth.
5.  Ability to lead our teams into creative and exciting ways to engage youth with the joy of following Jesus.
6.  Must demonstrate a good biblical knowledge and theological awareness at minimum, theological training would be an asset.
7.  Awareness of adolescent development and contextualized ministry to youth appropriate content.
III.  Youth Pastor Job Description
Position Summary: Responsible for the administration of (design, develop, direct and evaluate) the youth ministry program (6th through 12th grade) while providing leadership to the youth ministry team. Responsible for the implementation of FVC core values throughout the youth ministry area. Utilize RITDMN (Recruit, Identify, Train, Develop, Monitor, Nurture) to grow youth ministry volunteers on a regular basis. Team development and support is essential to ministry health.
1.  Serve as the pastor for youth ministry.
A.  Develop and maintain an effective, exciting and fun ministry to the youth of the church (6th-12th Grade) which will foster their spiritual development and help them and their families connect meaningfully to the church and to other families.
B.  Recruit, train and support leaders and workers for our Sunday Youth service.
C.  Establish, monitor, and maintain youth-protection and security procedures at all church-wide activities involving youth. These procedures must meet current norms.
D.  Establish a regular and predictable schedule/program of leader support and training; see to it that it is meaningful, encouraging, and equipping.
E.  Continue a regular means of communication to parents, staff and volunteers about what is happening in Vineyard Youth, about future plans, about personnel, and about vision and philosophy of ministry.
F.  Make the introduction of new families to the system, schedule, and facilities clear and smooth on Sunday mornings.
G.  Keep an eye out for people who may want to start, lead or develop outreach focused or relational community events for youth.  This includes clubs, classes, programs, camps and celebration events.
H.  Pray regularly for the youth and for the youth ministry and lead pastoral care for children in need.
I.  Ensure that our youth have many opportunities to commit to following Jesus and learn to pray for one another and listen to the Holy Spirit in a way reflecting Vineyard's values and theology.
2.  Participate in the pastoral duties shared by all the pastors of the church
3.  Specific Requirements Include:
A. Sundays – 9 & 11am (Vineyard Youth Service) – Make sure all
Volunteers are in place 30 minutes before 11 AM starts. Attend 9AM service in the main sanctuary. Welcome newcomers before and after Sunday gatherings, specifically focusing on families with youth. Record number of new families each week and follow up with them within the week.
B. Wednesdays – 6:30-8pm – Lead Youth Service that is fun & engaging.
Prepare the space. A leader must be present 30 minutes prior to service starts to play spotify playlist, set up snacks & games.
Worship together
Sermon for all age groups together. Youth curriculum must be pre-approved by Jon Maurer. We desire consistency and want to model our Vineyard values.
Games & Fellowship
C. Develop leaders for youth ministry and integrate them into the wider church. Develop a written plan for leadership development and begin working through a plan with leaders within the first three months. Background checks are required for all leaders.
D. Attend weekly Staff Meetings (Tuesday mornings at 10:30 AM), Occasional Leadership Meetings & Leadership Retreats. Actively seek community with staff (this is your primary team; youth team is secondary).
E. Must be able to continue with established vision for church and Youth Ministry: curriculum & schedule.
F. Advocate for Youth Space. Make sure the youth room is a fun and inspiring space for our youth. You are the gatekeeper of this room and are responsible for keeping it relevant, engaging & presentable.
Connecting Youth with Others Outside the Local Church
Oversee youth annual mission trip to Hermosa, Mexico or whatever area the Lord brings us to serve.
Supervise and participate in annual regional youth retreats. Build invitational events and outreaches to connect our youth to the youth of our city. Participate in community events 2-4 times/ year as a youth group and/or youth ministry leadership team.
Experience & Training:
Leadership in the local church for 2+ years
Experience working with the youth (6th-12th grade) for 2+ years
Gifted communicator in various settings
Bachelor's degree preferred, but not required
Qualifications:
Ability to be a self-starter, leader of leaders, and a great listener
Enthusiasm about abiding by and modeling FVC's Values
Good communication, teamwork, and flexibility
General knowledge of the Association of Vineyard Churches
Details & Benefits:
Reports to Lead Pastor & Regular Meetings with Lead Pastor
Annual Review with Lead Pastor
Estimated hours per week: (Part-Time to Full-Time)
Compensation: To be determined depending on experience, calling & availability
In addition to the base salary as the youth ministry grows we will add an additional 5k at each of the following markers (This will be discussed better in person. God grows the church, but we can do things to help it flourish! As it grows, we will be able to compensate you more. This makes me so happy to be able to increase the salary for such a key role in the church. We greatly value our youth and families and we want this area to grow this year!).
o   30 Youth & leaders on Sundays (holding for one quarter)
o   40 Youth & leaders on Sundays (holding for one quarter)
o   50 Youth & leaders on Sundays (holding for one quarter)
With each increase, the job description gets adjusted as well.
There will be other duties given, but this will be according to your strengths and gift mix as we get to know you.
For more information contact
Jon Maurer (Lead Pastor) Michelle Serrano (Church Administrator)
Email – jon@foothillvineyard.org        Email: office@foothillvineyard.org
Cell number – (626) 833-4170.             Office Number: 909-394-3023
Please submit your resume & essays to:
Email: jon@foothillvineyard.org and office@foothillvineyard.org
Mail: Jon Maurer – Lead Pastor
Foothill Vineyard Church
100 E. Foothill Blvd.
San Dimas, CA  91773
Apply online at: https://www.redletterjobs.com/job/48383/youth-pastor/